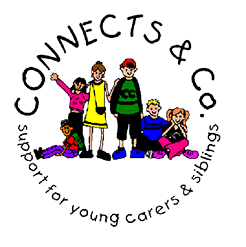 Early in 2015 we decided that GoSocial had, in only 2 years, grown to the point where we were strong enough that we wanted to put something back into the local community.
Since April 2015 we have been trying to assist them with fundraising and increasing awareness in the local community.
To date, October 2016 we have raised over £2500 by a combination of donations, special events and pub quizzes.





Connects & Co. provides support for young carers and siblings. They value and cherish children and young people who live with the effects of terminal or long-term illness, disability, mental health issues and Addiction within their family.
Many children and young people's lives are affected emotionally, educationally and socially because of their family circumstances.